//

Events of Other Organisations
Saturday 15th October 2022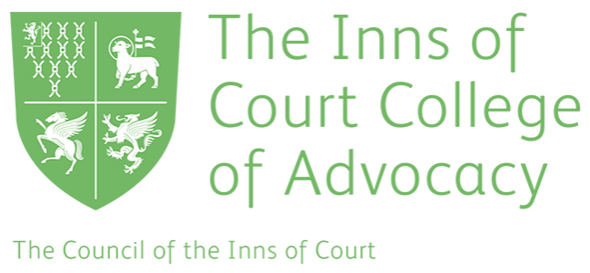 ICCA Conference 2022
The Shape of the Bar & Building for the Future
This year, The Inns of Court College of Advocacy is delighted to be hosting its third national conference.
The conference will be held in the new education suite at Inner Temple, and we would be delighted if your members could join us. It is aimed at the practising Bar, and is open to all areas of practice. There are a limited number of free tickets for pupils, available on a first come first served basis.
Keynote speeches will be delivered by:
Tom Little KC, who has prosecuted some of the most high-profile cases in recent times.
Professor Sir David Spiegelhalter OBE FRS, a forensic statistician who will help us understand and handle this type of information.
Law Commissioner, Professor Penney Lewis, who will discuss how we might respond to rape myths.
There are a number of breakout sessions to choose from which will explore trauma-informed lawyering; how we can do more to support women at the Chancery Bar and beyond; working remotely versus the Chambers-model; the growing expectations of pupil supervisory roles; and the limitless possibilities of AI and smart contracts.
Location: Inner Temple, EC4Y 7HL
Time: 9:15am (registration) - 4:45pm See Conference programme for more details.
Cost: £25 for established practitioners and free for pupils
To book a place please visit HERE
For more information please contact Cara Fitzgerald at the ICCA Email: cfitzgerald@icca.ac.uk Tel No.: 020 7822 0766
Thursday 20th October 2022
Employed Bar Awards and Gray's Inn Dinner for the Employed Bar
Location: Gray's Inn Hall
Time: 7pm (drinks), 7.30pm (dinner)
Cost: £70
This Black tie event is open to Members of all four Inns at the Employed Bar.
Members can book and pay online via the Gray's Inn Online System (GIOS).
Non-members can register for a GIOS account to book events available to non-members.
The Employed Bar Awards showcase the wealth of talent amongst employed barristers. Launched in 2017, they celebrate the vital contributions that employed barristers make across numerous practice areas. The Awards are presented for high quality legal advice and an outstanding contribution by employed barristers to the work of their organisations and the law more generally.The judging panel will include senior members of the profession and judiciary, alongside the Chair of the Bar, Mark Fenhalls QC.
BACFI is pleased to be the sponsor of the Awards Brochures