//

Events of Other Organisations

Please contact BACFI's administrator to list your organisation's activity or event that may be of mutual interest to our members. Provide complete details in the request, along with links to registration materials, contacts and further information.
Monday 20 May 2019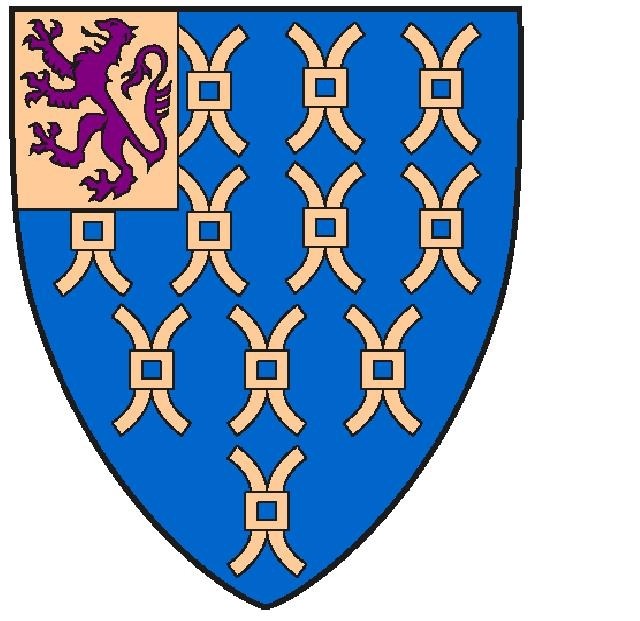 Women's Forum at Lincoln's Inn
'Different profession, same story? Women in Science, academia and the arts'
Lincoln's Inn runs a Women's Forum at least once a year to both celebrate and support the achievements of women at the Bar. This year, in honour of the 100 year anniversary of the Sex Disqualification (Removal) act, we will be hosting four evening events. An eminent panel comprised of biological anthropologist Professor Tracey Kivell, senior law lecturer Dr Caroline Morris, comedy commissioning editor for BBC radio 4 Sioned Wiliam, and NHS doctor Dr Fahima Begum will discuss their experiences working in 'a man's world', and what it means to be a professional woman in 2019.
Location: Lincoln's Inn, Old Hall
Time: 6pm (followed by a drinks reception from 7pm to 8.30pm)
To register to attend please visit https://www.eventbrite.co.uk/e/different-profession-same-story-women-in-science-academia-and-the-arts-tickets-56579055478.
Monday 3 June 2019
INVITATION - In-House Community Legal and Business Conference
'Bringing It All Back Home - Asia and the City of London'
You are personally invited to attend "Bringing It All Back Home – Asia and the City of London", an In-House Community™ event in association with the Law Society of England & Wales, the Institute of Directors and the American Bar Association, which will take place at The Law Society on 3 June 2019.
Location: The Law Society of England & Wales, 113 Chancery Lane, London WC2A 1PL
Time: 9.30am - 10.00am registration
Key Note Speaker: Christina Blacklaws, President of the Law Society of England and Wales
Other confirmed speakers include:
• Brinton M Scott, Managing Partner – Shanghai, Winston & Strawn LLP Shanghai Representative Office (US)
• Charles Qin, Partner, Llinks Law Offices
• Christina Blacklaws, President of the Law Society of England and Wales
• Dr Justine Walker, Director of Sanctions Policy, UK Finance
• Evangelos Apostolou, In-House Practice Group and Advisory Services, EMEA and APAC, Major Lindsey & Africa
• Gautam Bhattacharyya, Partner and India Business Team Head, Reed Smith
• John N.M. McLean OBE, Vice-Chair for the Institute of Directors (IoD) for the City of London and Board Member for the China Britain Business Council (CBBC)
• Kate Vernon, Partner, Quinn Emanuel Urquhart & Sullivan, LLP
• Mei Sim Lai OBE DL, Chair of The British Malaysian Society and Hon Secretary and Chairman of China Interest Group Institute of Directors (IoD)
• Michael J. Taylor, Director, Cold Water Economics
• Patrick Zheng, Partner, Llinks Law Offices
• Robert L. Brown, Chair, American Bar Association – International Section
• Sam G. Williamson, Partner, Quinn Emanuel Urquhart & Sullivan, LLP
• Stefan M. Gannon, Commissioner, Resolution Office, Hong Kong Monetary Authority
• Stephen C. Mavroghenis, Partner, Quinn Emanuel Urquhart & Sullivan, LLP
• Stephen Denyer, Director of Strategic Relationships at the Law Society of England & Wales
• Xiao Liu, Partner, Quinn Emanuel Urquhart & Sullivan, LLP
FREE to attend.
To register online: https://www.inhousecommunity.com/events/london-asia2019/. Enquiries: congress@inhousecommunity.com
Friday 7 June 2019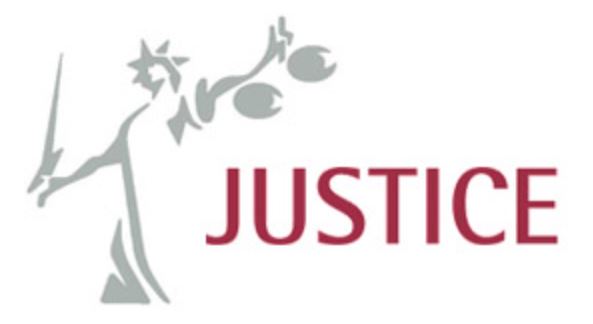 Fundrasing Event
'Inspiring Women, Inspiring Careers in Law'
JUSTICE will hold a unique fundraising event on 7th June 2019 to celebrate 100 years of women in the law in the UK.
The conference will see a panel of eleven incredible women join Lady Hale in sharing their stories of lives in the law – speaking frankly about what has worked and what hasn't, the drivers, the challenges, the triumphs, all culminating in a personal message to those attending. Please find attached our brochure where you can view the programme and read more about the event and our speakers.
Location: Allen & Overy LLP, One Bishops Square, London E1 6AD
Time: 8.15am - 9.0am registration (followed by a drinks reception from 5.15pm to 6.30pm)
Our inspirational speakers are:
Baroness Hale of Richmond DBE - President of the UK Supreme Court
Sonya Branch - General Counsel at the Bank of England
Alison Saunders CB - Partner at Linklaters LLP and former Director of Public Prosecutions
Dame Philippa Whipple DBE - High Court Judge in the Queen's Bench Division
Karen Seward – Global Head of Litigation at Allen & Overy
Dame Eleanor Laing MP - Deputy Speaker of the House of Commons
Sandie Okoro - Senior Vice President and General Counsel for the World Bank Group
Baroness Shami Chakrabarti CBE - Shadow Attorney General
HHJ Angela Rafferty QC - Circuit Judge based at the Central Criminal Court
Karon Monaghan QC - Barrister at Matrix Chambers
Linda Mulcahy - Professor of Socio-Legal Studies at Oxford University
Karyl Nairn QC - Co-head of Skadden's International Litigation and Arbitration Group
Tickets are now available for purchase here.
Every penny from ticket sales will directly support the work of JUSTICE.
Saturday 23 November 2019

Annual Bar and Young Bar Conference 2019
'The Modern Bar: our work and ourt role'
Join this year's conference chair Rachel Langdale QC, Chair of the Bar Richard Atkins QC and Chair of the Young Barristers' Committee, Athena Markides at the 2019 Annual Bar Conference and Young Bar Conference. Bringing the profession together to learn from each other's experience, gain practical insight into key issues at the modern Bar, and celebrate our achievements. This year hear from expert speakers throughout the day in a streamlined programme examining the changing work and role of barristers across the whole profession in today's legal system and society.
Location: Grand Connaught Rooms, London
Time: 9.15am - 10.30am registration (followed by a drinks reception from 5.40pm to 7pm
Highlights of this year's conference include:
Practical advice on questioning of vulnerable witnesses, parallel proceedings, and other pressing issues for criminal and family lawyers
An investigation of the way forward for commercial disputes in uncertain times
A look back at the first 100 years of women lawyers, and a look ahead to what the next century holds for women at the Bar
A chance to develop your negotiation skills with a former Scotland Yard kidnap and hostage crisis negotiator
An in-depth look at court reform developments
Insight from a range of experts including SBA leaders, the Secret Barrister, and voices from across the Bar and judiciary
Hear from expert speakers including:
Book your place HERE.