//

Situations & Vacancies

BACFI is happy to advertise appropriate vacancies and requests for placement. Contact the BACFI office for further details.

The Bar Tribunals and Adjudication Service
BTAS is recruiting for two key roles, that provide vital professional leadership and guidance to support BTAS in its important work.
• The Chair of the Disciplinary Tribunal Service
• The Vice-Chair (Barrister) of the Inns' Conduct Committee
We are hoping to attract applications from the widest possible eligible audience. Review the advertisement HERE.
Please contact the Registrar Andy Russell for further information at 020 3432 7346 or email info@tbtas.org.uk.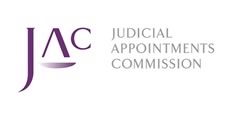 Open Vacancies
Fee-paid Legal Roles
Judge of the First-tier Tribunal

Launch date: 31 January 2018 - 13:00

The JAC has been asked to identity candidates to recommend for the post of Deputy District Judge (Magistrates' Courts). There are 30 vacancies across England and Wales.

Deputy District Judges (Magistrates' Courts) have a national jurisdiction throughout England and Wales. They sit on a fee-paid basis in the Magistrates' Courts, presiding over court proceedings.

Deputy District Judges (Magistrates' Courts) decide cases (including the determination of guilt or innocence) by finding facts and applying the relevant law to them and, in the adult crime court, sentence according to the law and the circumstances of the case.
Salaried Legal Roles
High Court Judge 2018-19

Closing date: 13 December 2018 - 13:00

An exercise to select High Court judges has launched with vacancies across all 3 divisions: Queen's Bench, Family and Chancery.

District Judge

Closing date: 15 November 2018
The JAC have been asked to identify candidates to recommend for the post of District Judge. There are 110 vacancies across England and Wales.
The work of District Judges involves a wide spectrum of civil and family law cases such as claims for damages and injunctions, possession proceedings against mortgage borrowers and property tenants, divorces, child proceedings, domestic violence injunctions and insolvency proceedings.
District Judges deal with most of the cases in the county courts. They are assigned on appointment to a particular circuit and may sit at any of the county courts or district registries on that circuit. A district registry is part of the High Court situated in various districts of England and Wales, dealing with High Court family and civil business. District registries are often co-located at county courts, when the District Judges sitting there will case-manage High Court cases.
The salary is £110,335 a year. In addition, post-holders in London receive a £2,000 salary lead and £2,000 London allowance.
Salaried part-time work may be available for some posts subject to it having no material adverse impact on the business needs of the courts or the services to users. The availability of salaried part-time work will be agreed locally by the senior judiciary and HMCTS, subject to business need at the time of appointment. Where salaried part-time work is available, it can only be accommodated by working full weeks and in block periods of at least 6 weeks.