//

Situations & Vacancies

BACFI is happy to advertise appropriate vacancies and requests for placement. Contact the BACFI office for further details.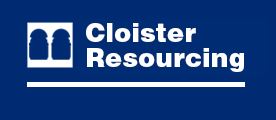 Professional Services
Cloister Resourcing are a boutique recruitment consultancy, specialising in the professional services market throughout the UK. We supply both permanent and contract services.
We have a number of legal candidates that we are assisting to find their next role and a short outline follows below; however, this is not an exhaustive list, so if you would like to know more about a specific candidate or would like to have an open but confidential discussion about a piece of recruitment, please contact me on 07872 642819 or email anton.craggs@cloister-resourcing.com.
Some of the candidates, whom we are currently assisting, are as follows:
Ref: VICAGC1980
Senior Paralegal
Three years' legal experience, having worked in both practice and in-house.
Experience includes - Contract reviews/policy wording knowledge, claims management, process review and change, statistical analysis, clinical negligence, insurance law, personal injury, employment disputes, commercial law, contract law, insurance policies and insurance law, GDPR, drafting legal documents, financial matters, legal and regulatory requirements, Microsoft Office, Lawsoft, organisational skills, personable, hard-working, innovative.
Ref: SHAGC1946
Contracts Paralegal
Graduate Member of CILEx (Chartered Institute of Legal Executives)
Supporting all contract and governance matters.
Management of legal entities in the Europe, USA and Asia, including organising and dissolving entities.
Contracts.
Review and amendments of NDA's, change requests, statements of work, letters of engagement, employment contracts, licences, agreements, master services agreements, master services and development agreements and API agreements.
Ref: EMDAGC1976
Legal Counsel
Providing regulatory compliance to a large organisation.
Attendance at senior board meetings.
High quality drafting skills and providing 'user-friendly' legal advice and guidance.
Confident in challenging decisions and advising on risk and strategy for the business.
Providing clear advice on actions that should be taken.
Excellent negotiation skills.
Providing guidance and assisting on any complex issues that arise.
Liaising closely with the Head of Strategic Partnerships and counterparts across other organisations.
Ref: CHMAGC 8164
Director of Legal
An experienced Legal Director with a demonstrated history of working in a range of industries and environments.
Skilled in negotiation, legal writing, management, corporate governance, and document drafting.
Managing all legal matters for a large Group, varying from contract negotiations, trademarks, litigation, dispute resolution, M&A, supplier agreements, IT agreements, trade marks, employment matters, legal training and compliance, Data Protection Officer, risk management, legal drafting, company secretary work, copyright, manage external lawyers, managing a team of three lawyers. Report directly into the Board.
---

Opportunity for a Lawyer
Migration Watch, a well-established think tank, is seeking an experienced immigration lawyer to join its executive team. Harry Mitchell QC, one of BACFI's Vice Presidents, is Migration Watch's Honorary Legal Adviser. We seek someone to share the task of monitoring the flow of legislation on immigration and asylum and relevant case law. The work involves taking part in monthly discussions at meetings of the executive to discuss contemporary issues and writing legal briefing papers for publication on our website.
This part time voluntary position should be of interest to a recently retired immigration judge or a practising immigration lawyer interested in general aspects of immigration and asylum law. We do not deal with individual cases.
Anyone interested is invited to contact either Lord Green of Deddington, Chairman of Migration Watch at afgreen@btinternet.com or Alp Mehmet Vice Chairman at alp.mehmet.mw@gmail.com.
---