//

Situations & Vacancies

BACFI is happy to advertise appropriate vacancies and requests for placement. Contact the BACFI office for further details.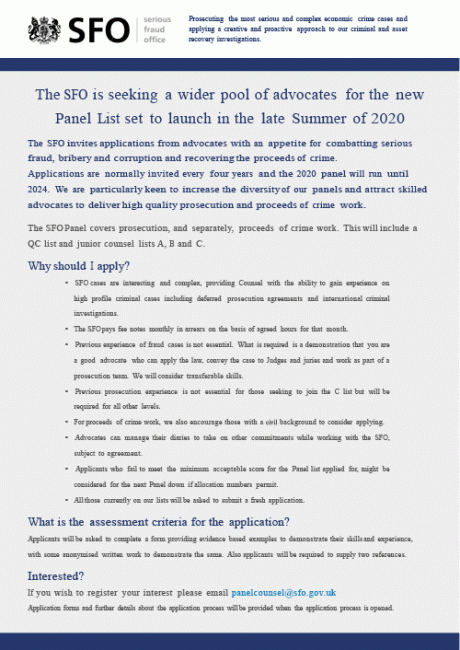 ---
Vacancy:
The role
This organisation a non-departmental public body sponsored by the Department for Education.
The team is comprised of one Head of Legal and two Legal Counsel's. You will be supporting all commercial aspects of the organisations work, advising on issues such as contracts and procurement. You will additionally advise on trademark and other intellectual property matters.
Salary paying up to £44,000
What you'll need to succeed
What's in it for you
Within this role you will be rewarded with excellent levels of responsibility and have one to one support and guidance from an experienced Legal Counsel. As part of a smaller team you will have the opportunity to be involved a wide assortment of work. The organisation and team offer flexible / agile working. They are additionally open to offering a part time position for the right candidate. This is certainly a position that offers progression and includes the opportunity for secondment.
Please contact Sandra secretary@bacfi.org if you are interested.