//

Situations & Vacancies

BACFI is happy to advertise appropriate vacancies and requests for placement. Contact the BACFI office for further details.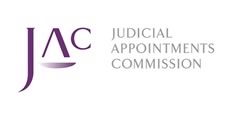 Forthcoming Exercises
Assistant Judge Advocates General
The JAC has been asked to identify 2 candidates for the post of Assistant Judge Advocate General. The Judge Advocate General is Head of the Service Justice System. There is also a Vice-Judge Advocate General and several Assistant Judge Advocate Generals all of whom are civilians.
The Court Martial is, for many, the most familiar aspect of the Service Justice System. It has global jurisdiction over all service personnel and civilians subject to service discipline, and hears all types of criminal cases including murder and serious sexual offences.
Applications are invited from those with 5 years post qualification legal experience as a solicitor or barrister in England and Wales; an advocate or solicitor in Scotland; or a member of the Bar in Northern Ireland. Candidates are also expected to offer a reasonable length of service, usually of 5 years, before the statutory retirement age of 70, and to have previous judicial experience in a salaried capacity or in a fee-paid capacity having completed 30 sitting days.
This exercise is due to launch in July; the exact date is yet to be confirmed. Those interested in applying are advised to visit the webpage and sign up to receive alerts to be notified as and when further details are confirmed.