//

Past Events 2018

[2022] [2021] [2020] [2019] [2018] [2017] [2016] [2015]
[2014] [2013] [2012] [2011] [2010] [2009] [2008]

2018 Denning Lecture (4 December)
BACFI AGM
Student Careers Event (17 October)
Employed Bar Garden Party (19 June)
Islamic Finance and the English Courts (22 February)

BACFI AGM
28th November 2018

Thanks to Fried, Frank, Harris, Shriver and Jacobson LLP for once again hosting our AGM.

Lucinda Orr, a past Chairman and Vice President of BACFI gave a very entertaining talk on "Super Trial Productions" where she outlined the logistics and planning of complex and lengthy trials.

Lucinda's slides are available HERE. The chairman thanked Lucinda who is standing down as a member of the general committee having served for the past 10 years and says he will miss her expertise on all employed Bar matters.

Stephen Potts, Hussain Khan, Lorinda Long and Alex Carr were re-elected along with new committee members Laurence Fry and Sonia Hayes being elected. James Kitching was re-elected as honorary treasurer.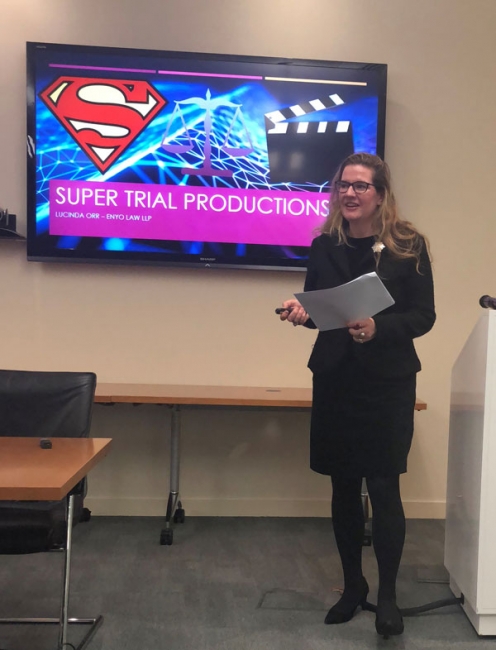 ---
Archive list of 2021 events
Archive list of 2020 events
Archive list of 2019 events
Archive list of 2018 events
Archive list of 2017 events
Archive list of 2016 events
Archive list of 2015 events
Archive list of 2014 events
Archive list of 2013 events
Archive list of 2012 events
Archive list of 2011 events
Archive list of 2010 events
Archive list of 2009 events
Archive list of 2008 events
Archive list of 2007 events