//

Past Events 2022

[2022] [2021] [2020] [2019] [2018] [2017] [2016] [2015]
[2014] [2013] [2012] [2011] [2010] [2009] [2008]

BACFI Student Evening (19 October)
BSB Employed Pupillage Provider Webinar (5 October)
Inspiring Governance Webinar (28 September)
Anniversary Dinner (23 September)
Employed Bar Garden Party
BACFI Wine Tasting (21 April)
Social Mobility Webinar (30 March)
Pupillage Webinar (12 January)

Employed Bar Garden Party
15th June 2022

The Employed Bar Garden Party took place in the Rose Garden at Middle Temple on 15th June. The event, supported by Middle Temple, the Bar Council and BACFI was very well attended and a huge success with everyone, including our President Lady Hale, enjoying the sunshine and the canapes and drinks on offer. Thanks to Christiane Valansot, a Vice President of BACFI and Middle Temple Bencher for the photos and to Middle Temple for hosting. Next year's event is scheduled for Tuesday 13th June.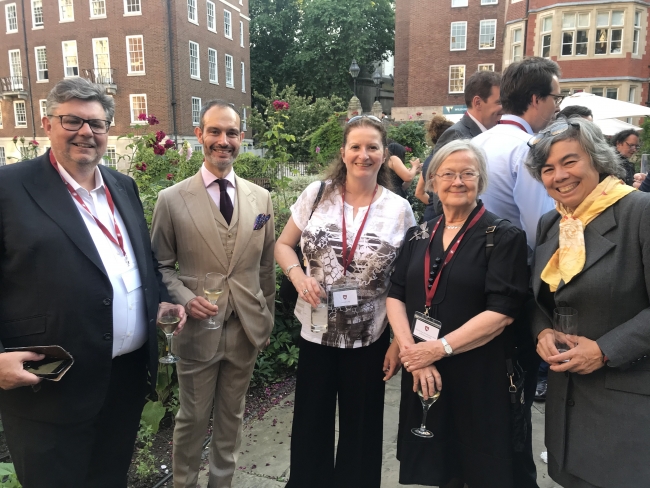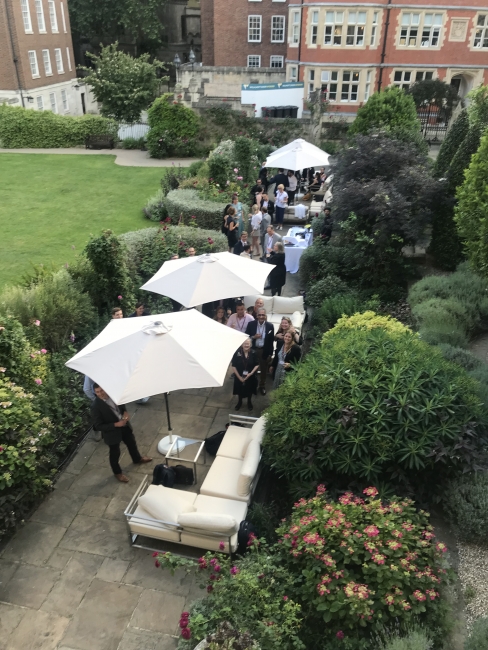 ---
Archive list of 2021 events
Archive list of 2020 events
Archive list of 2019 events
Archive list of 2018 events
Archive list of 2017 events
Archive list of 2016 events
Archive list of 2015 events
Archive list of 2014 events
Archive list of 2013 events
Archive list of 2012 events
Archive list of 2011 events
Archive list of 2010 events
Archive list of 2009 events
Archive list of 2008 events
Archive list of 2007 events