//

Past Events 2019

[2022] [2021] [2020] [2019] [2018] [2017] [2016] [2015]
[2014] [2013] [2012] [2011] [2010] [2009] [2008]

2019 Denning Lecture (4 December)
Sport & Legal Life (11 November)
Student Evening (22 October)
CMA/FCA Seminar (17 October)
BACFI Wine Tasting
Becoming an Authorised Education and Training Organisation for Pupillage (27 June)
BACFI Garden Party (12 June)
The Oil and Gas Industry (10 April)
Legal Department of the Future (21 February)

BACFI Wine Tasting
25th September 2019

An excellent venue, fantastic wines, lovely food and fine company was enjoyed by all who attended the wine tasting at Bedales at Leadenhall Market. Our host for the night was Dan whose lively chatter and in depth knowledge made the evening particularly memorable. Our wines were selected from the EU and all had very different characteristics. The accompanying British cheeses and the charcuterie, which included a delicious house made pate, were excellent. Everyone made the most of the opportunity to get to know other BACFI members a little better and a repeat event is looking very likely!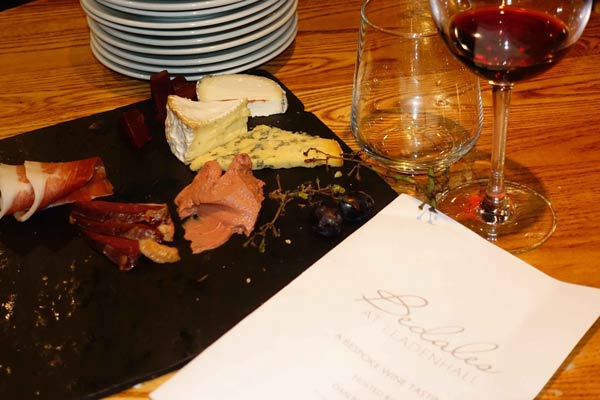 ---
Archive list of 2021 events
Archive list of 2020 events
Archive list of 2019 events
Archive list of 2018 events
Archive list of 2017 events
Archive list of 2016 events
Archive list of 2015 events
Archive list of 2014 events
Archive list of 2013 events
Archive list of 2012 events
Archive list of 2011 events
Archive list of 2010 events
Archive list of 2009 events
Archive list of 2008 events
Archive list of 2007 events